Safety switch SGP
Safety switch SGP
The safety switch SGP is the counterpart to safety switch STP. The entire STP and SGP product family has the same metal actuating head and the same actuator.
As a result, either the safety switches STP (with guard locking) or SGP (without guard locking) can be used in a system, depending on the requirements.
EUCHNER supplies the SGP product range with switching elements in various contact combinations (positively driven contacts / NO contacts).
Dual-channel wiring to achieve the maximum possible safety level is possible with all variants.
Given the particular property of the switching contacts of switching a minimum current of 1 mA, the safety switch SGP is also suitable for use on safe control systems.
Features
Same drilling pattern as STP, same actuators
Same metal actuating head suitable for highest requirements
Flexible connection options using three cable entries
High degree of protection IP67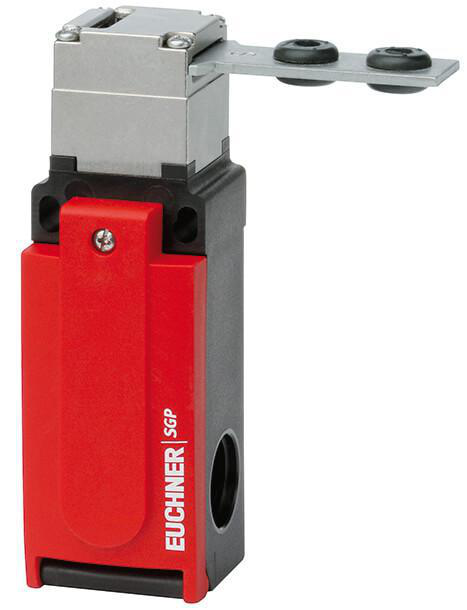 You will find further information in our product catalog.
Product finder
AS-Interface

Number of door position positively driven contacts

Degree of protection

Twin

Connection

Products
(9)
No results found