Expansion modules MCM-MLI
Four slots for mounting submodules
Category 4/PL e for the evaluation of all safety functions
Compatible with all Modular devices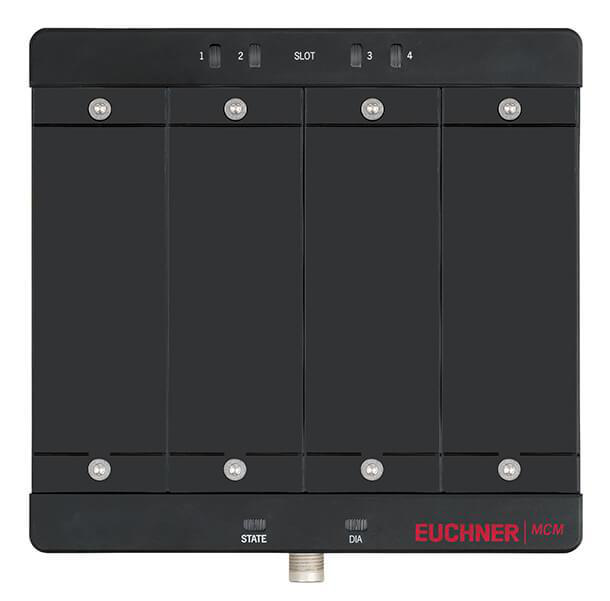 Expansion module MCM Modular – even more space for functions
The expansion module MCM can expand the functionality of the MGB2 considerably. If the maximum possible six control elements in the locking module MGB2 are not enough or labeling is required, four more MSM submodules can be inserted into an expansion module MCM. The expansion module MCM Modular can be connected either directly to a bus module MBM or an MGB2
Modular
. A 5-pin M12 connecting cable is also sufficient here. Alternatively, the expansion module MCM Modular can be docked directly to the MGB2
Modular
as well as to the bus module MBM. To be able to connect the MCM
Modular
to an MGB2
Modular
, an additional plug is required for the module connection (see accessories section).
Function
The MCM Modular can be connected directly or remotely to the bus module and in this way can be operated as a control terminal.
It can also be used to expand the control features on a locking module.
The MCM Modular offers four slots for mounting submodules.
Expandable via connection on the top
Either a module plug connector or a plug for the direct connection of a signal light with up to four lamps can be used on the top of the MCM.
Products
(3)
No results found