Safety monitors with AS-Interface
Description
AS-i safety monitors are programmable small safe control systems that are able to monitor all safety components connected to an AS-i bus. Single-channel, dual-channel and four-channel devices are available. Profibus gateways with integrated monitor are available as integrated solutions. These devices are also used as AS-i masters. One or two AS-i masters can be integrated. This feature makes it possible to set up also large AS-i networks. An excellent diagnostic function is integrated via the display.
Features
AS-Interface Safety at Work integrated
Freely programmable small safe control system
Monitoring of all AS-i components connected
Gateways with integrated monitor
One or two AS-i masters integrated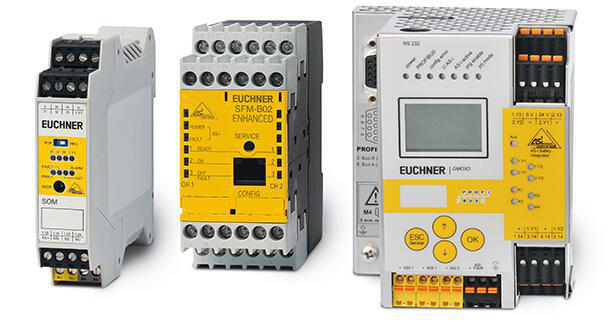 You will find further information in our product catalog.
Products
(2)
No results found