Electromechanical safety switches with AS-Interface
Description
The product group of electromechanical safety switches with integrated connection to AS-i Safety at Work includes interlocking devices of type 1 and type 2, as well as guard locking devices. The switches of type 1 are of metal design, and various actuating systems are available. Safety switches of type 2 are also available in plastic in various sizes for different installation options on safety doors. Guard locking devices are available both in plastic with metal head and entirely in metal such that different locking forces are possible. With guard locking devices, both the position of the safety door and the position of the guard locking solenoid can be monitored.
Features
AS-Interface Safety at Work integrated
Position switches of type 1
Interlocking devices of type 2 in plastic and metal
Guard locking devices with different locking forces in plastic and metal
With guard locking devices, both the door position and the locking position are monitored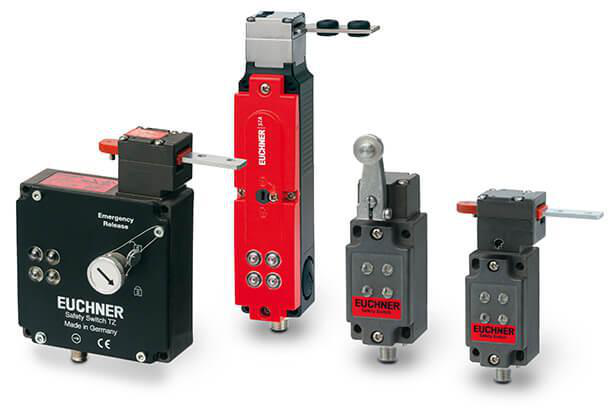 You will find further information in our product catalog.
Product finder
Escape release

Twin

Connection

Emergency unlocking

Guard locking

Products
(26)
No results found