Safety switch NM.VZ
Description
The plastic-encapsulated safety switches of design NM are used for monitoring the position of safety doors and moving machine components.
The easy adjustability of the actuating head in 4 approach directions permits maximum flexibility. Two basic housings are available with up to 3 switching contacts.
The compact design, as well as the option of any installation orientation, means that these switches can be integrated in all automation and assembly fields.
Features
Protective insulation with glass fiber-reinforced plastic, degree of protection IP67
Minimum dimensions combined with maximum functionality
4 side approach directions
1 approach direction from above
Approach direction can be changed simply and quickly
Increased actuator overrun of 4 mm
Smallest approach radii with straight/angled actuators
3 cable entries laterally and from below (type NM11..., NM02...,NM12..., NM03...)
Large connection space of the individual contact elements
Up to 3 switching contacts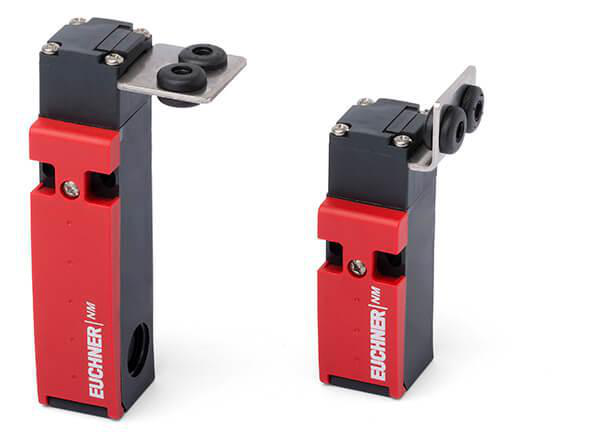 You will find further information in our product catalog.
Product finder
Number of door position positively driven contacts

Design

Degree of protection

Connection

Products
(9)
No results found