Safety switch STM with guard locking and guard lock monitoring
Description
Due to its small design, the safety switch STM with plastic housing is particularly suitable for applications in which robustness is required in combination with small dimensions.
Along with the variant with the plastic actuating head, the STM is also available with a metal actuating head and cam. This is particularly suitable for applications that require high locking forces (up to 2,000 N).
Features
Plastic housing with actuating head optionally made of metal or plastic
Safety switch type 2 with guard locking and guard lock monitoring
Separate switching contact for guard lock monitoring (1 switching contact) and door monitoring (2 switching contacts)
Suitable for door radii as small as 300 mm
High degree of protection IP67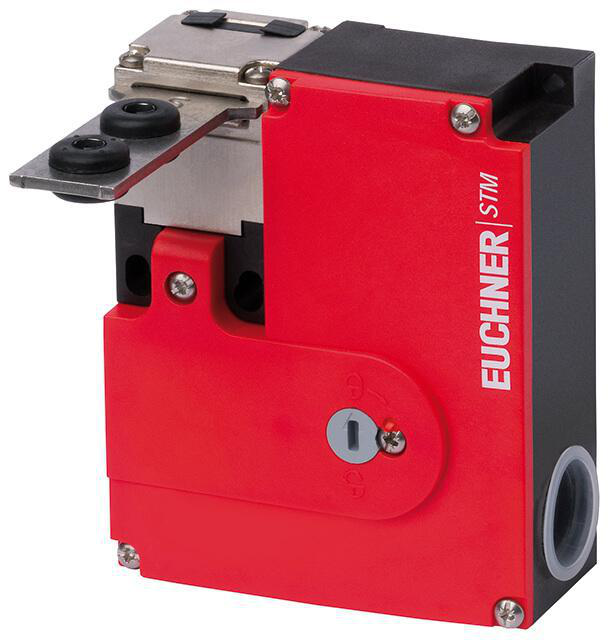 You will find further information in our product catalog.
Product finder
Number of door position positively driven contacts

Solenoid operating voltage

Products
(11)
No results found