Maximizing flexibility was the main development goal for the new Euchner CTS guard locking device. The result is a compact safety switch that produces a high locking force, is suitable for universal use in diverse installation orientations and can be mounted in various ways thanks to its expanded IO-Link communication capabilities and well-thought-out design. The CTS switch's key innovation is the new FlexFunction feature, which allows a single device to perform a wide variety of functions that would otherwise require several switch variants. FlexFunction paves the way for new approaches to planning and operation.
Small size, high locking force, flexible installation
Measuring only 135 x 31 x 31 millimeters in size and delivering a maximum locking force of 3,900 N, the CTS is an attractive solution for many applications. For hinged or sliding doors or extremely small door radii – three different switch mounting directions and a universal actuator with floating bearing enable the CTS to be used almost anywhere. An extendable escape release with actuating mechanism can also be added at any time. The switch offers maximum safety despite its compactness. Based on proven transponder technology, the CTS achieves category 4/PL e according to EN ISO 13849-1 and meets all the requirements of EN ISO 14119.
Versatile FlexFunction: diverse applications with a single device
The key innovation is not immediately apparent, because it is not the switch itself but the transponder-coded actuator that determines the switch's function. In other words, the switch's function is defined by selecting the appropriate actuator. Euchner uses the name "FlexFunction" for this new, patented design. The customer selects the suitable actuator to activate exactly the CTS device function required. The benefits speak for themselves: the user can change from guard locking for process protection to guard locking for personnel protection and select a high or low coding level as needed while keeping the same basic unit. The switch is configured and assigned its function when the actuator is taught-in for the first time. If the requirements change or the switch is relocated later on, all that needs to be done is to reconfigure the switch for its new function using a new actuator. Thanks to FlexFunction, the CTS safety switch is future-proof regarding any required retrofitting or conversion work and provides the additional benefits of smaller spare part inventories and more streamlined procurement processes.
Easy to integrate into applications and systems
Applications for the CTS include everything from separate operation and series connection to linking to a higher control system level. The right connecting cable for any use can be selected from the range of versions with plug connectors or flying leads. Combining the CTS with an Euchner IO-Link Gateway additionally provides communication capabilities for Industry 4.0 applications enabling comprehensive diagnostics.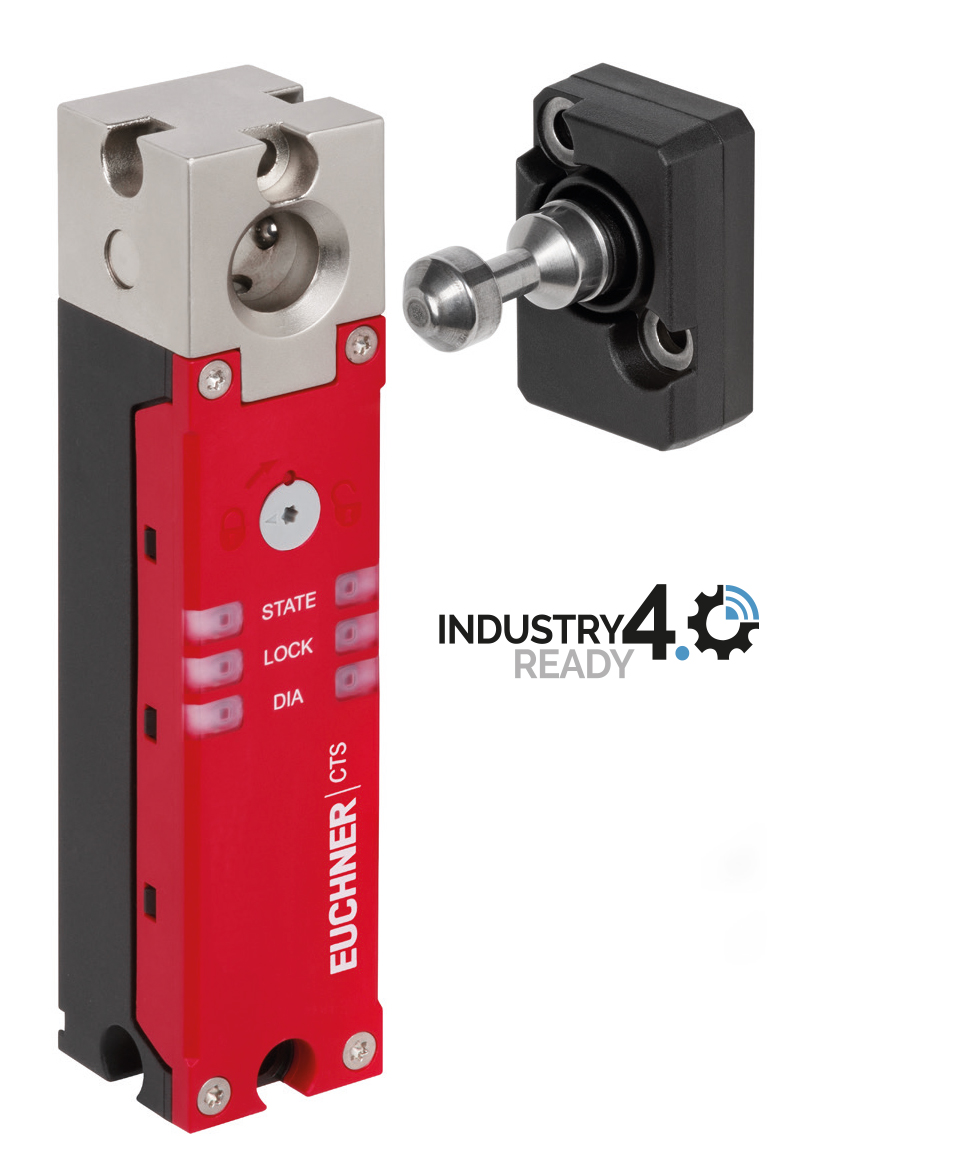 >> Find more information in our CTS brochure.
08.06.2022