Topping-out ceremony for new headquarters in Leinfelden
Euchner holds topping-out ceremony for the new main building at its headquarters in Leinfelden-Echterdingen. This marks an important milestone in the family-owned company's construction project to provide more space for growth. The first workplaces will be ready for occupation next fall.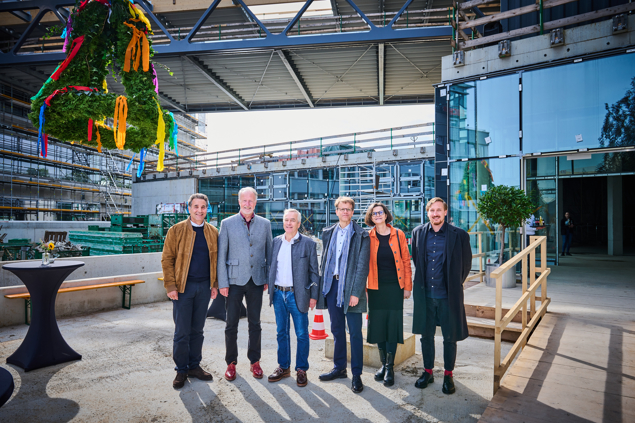 Euchner has been enjoying years of success, and is constructing a new building complex at its headquarters to ensure there will continue to be plenty of space for creative thinking and sustainable manufacturing. The topping-out ceremony on Friday, September 23rd, 2022, marks a key milestone in the industrial safety engineering expert's latest construction project, which combines economic and ecological aspects. "Our new building complex will establish a modernized working environment while meeting the prerequisites for lasting and sustainable growth," says Managing Director Stefan Euchner.
The commissioned architects, Stuttgart-based Mühleisen + Partner, have created an elegant synthesis of the old and the new: The new complex comprises two parallel wings connecting directly to the previous administration and production building. A floating steel bridge accommodating attractive conference rooms interconnects the two wings.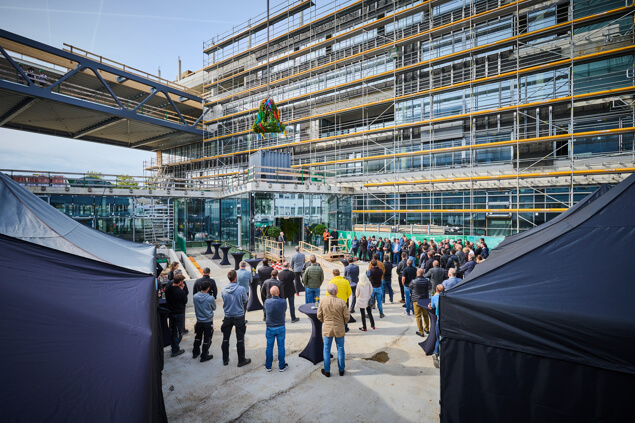 On 17,000 square meters of floor space, Euchner will create around 225 office and 100 production workplaces, a new company restaurant, plus numerous seminar and training rooms for hosting conferences and for training customers, business partners and employees. Euchner has invested more than 35 million euros for the new complex at its headquarters.
Sustainable energy management
Euchner values sustainability. A rooftop photovoltaic plant with a peak output of 210 kilowatts will provide electrical power to the buildings, which meet kfW Efficiency House Standard 70. Waste heat from a highly efficient combined heat and power station will help to heat the rooms during the winter and to cool them via an adsorption chiller in the summer.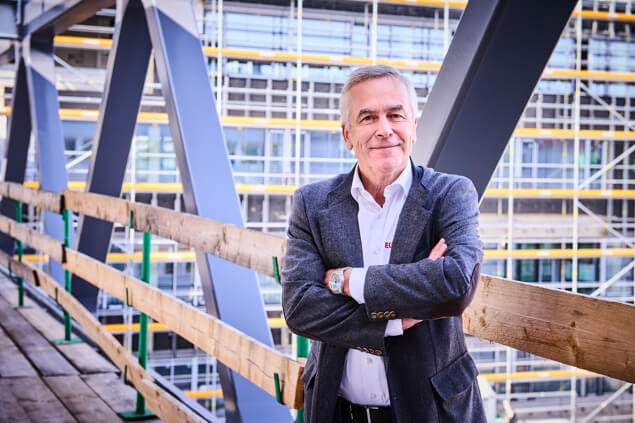 To Stefan Euchner, the new construction project also represents a clear commitment to the region: "Leinfelden has proven to be an excellent location, providing the perfect conditions for us to develop our company and products effectively." As tradition demands, Euchner held the topping-out ceremony with around 150 guests from all companies and trades involved in the construction project.
23.09.2022