EUCHNER welcomes visitors to experience safety products live at the SPS and will also be presenting a number of fascinating product additions. Highlights include the new
CTS compact guard locking device and the CTA safety switch for the harshest environments, both of which can communicate via IO-Link. EUCHNER will also be showcasing its versatile new CKS2 key system for machines and installations. The proven, versatile MGB2 Modular for safety doors is now available for EtherCAT/FSoE too.
EUCHNER Safety Services machinery safety experts will also be on hand to present the company's wide range of engineering services for machine manufacturers and operating organizations.
Innovative guard locking with the compact CTS and the CTA for harsh environments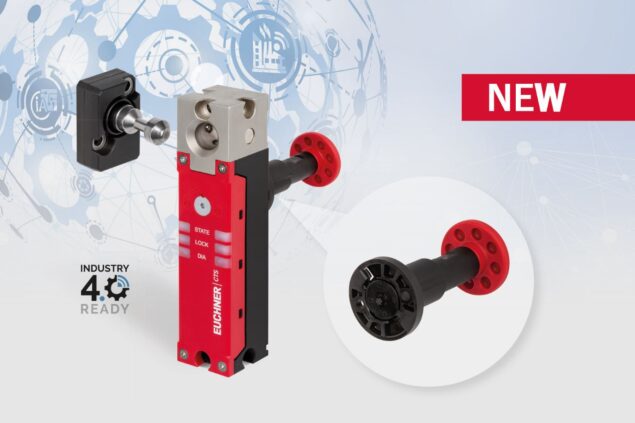 Safety switches with guard locking are the key to keeping production personnel safe from harm and safeguarding processes. These transponder-coded safety switches with guard locking offer the highest safety level. The CTS safety switch is the latest development in this field. Measuring only 135 by 31 by 31 mm and featuring a locking force up to 3,900 N, plus diverse mounting options, it is versatile enough for almost any application. The CTS can be mounted in three directions to protect both hinged and sliding doors. A new, retrofittable escape release greatly expands the range of applications.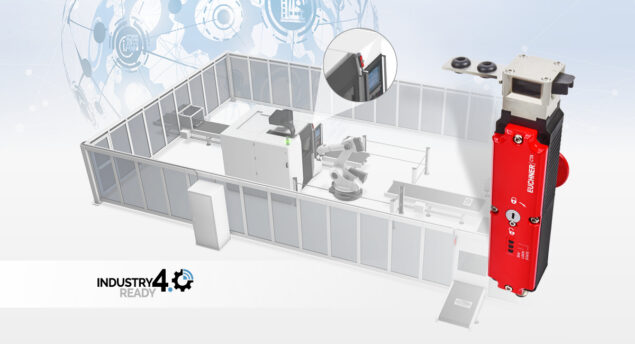 The CTA safety switch has already proven its worth time after time. Its robust metal housing and a locking force of up to 8,000 N predestine it for use on heavy doors. Offering a high IP65/IP67/IP69/IP69K degree of protection, this switch is the perfect choice for almost any industrial use – especially if this involves a harsh, dirty environment.
All guard locking devices can be connected in several different ways. Combining the devices with an EUCHNER IO-Link Gateway gives them the additional benefit of communicating in Industry 4.0 applications.
One device, many applications: the CKS2 safe key system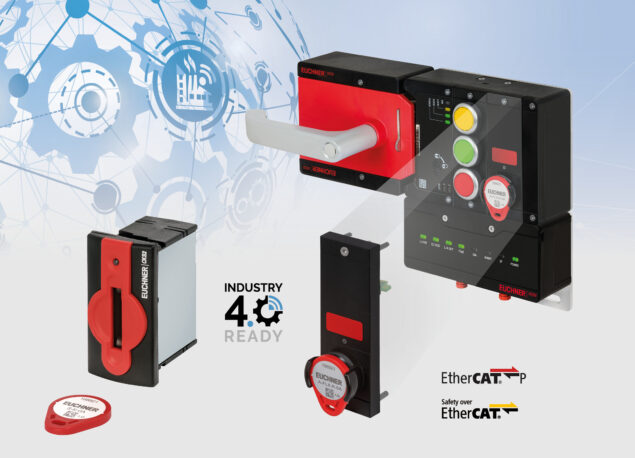 The CKS2 from EUCHNER is a new, safe key system that is simple to integrate into the overall control system and suitable for a wealth of applications. The user decides whether to use the device as a lockout system, authorization system or key transfer system by selecting the appropriate keys and programming the control system accordingly. EUCHNER calls this versatility "FlexFunction." Highly coded, transponder-based keys ensure the highest possible safety level. The device can be connected to IO-Link using the Gateways from EUCHNER. The CKS2 is also available as a submodule for the MGB2 Modular, which opens up a wealth of new uses for this successful door locking system.
The multi-talented MGB2 Modular is now even more capable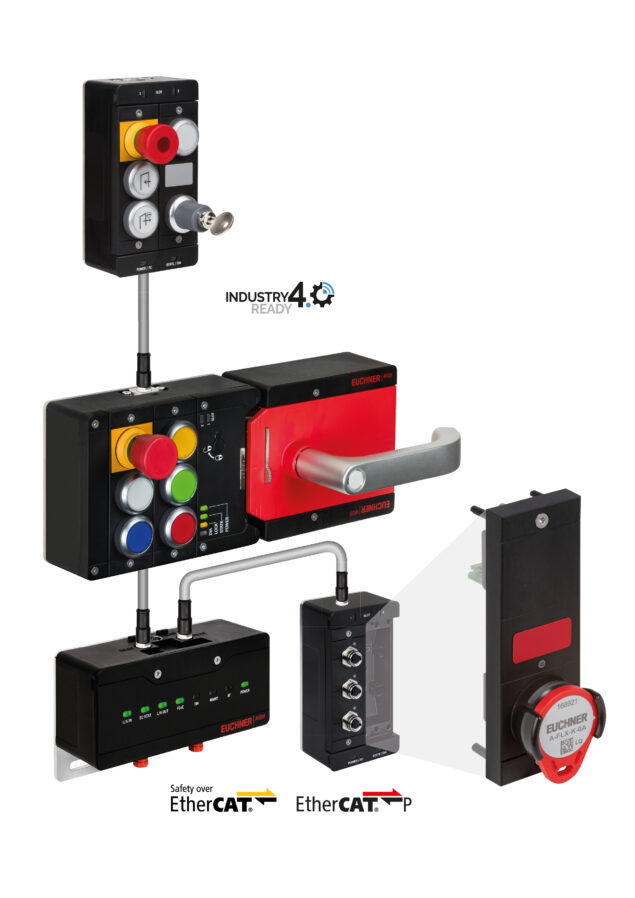 The MGB2 Modular secures safety doors and fences on machines and installations during hazardous machine movements. A modular design is the secret behind the system's adaptability to specific requirements. The MGB2 Modular consists of a locking module, plug-in submodules with control and indicating functions, plus an MBM bus module for connecting to PROFINET/ProfiSAFE and now to EtherCAT/FSoE and EtherCAT P/FSoE as well. Two submodules let you integrate up to six different controls and indicators in the locking module. All information from the connected modules comes together in the MBM bus module and is transferred to the installation's control system. Comprehensive diagnostic and communication functions in the form of EtherCAT or PROFINET messages and the integrated web server provide a fast, detailed overview of the device status.
New MCM-X expansion module from the MGB2 Classic range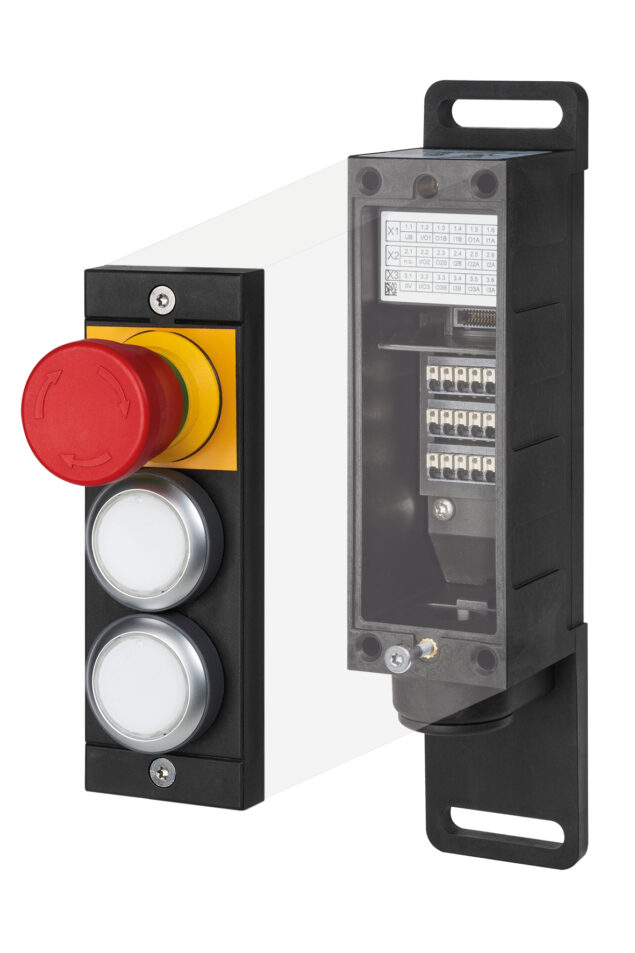 The small MCM-X expansion module was developed to supplement the MGB2 Classic product range or the MGBS. It can accommodate a single MSM submodule, and its streamlined design makes it the perfect choice for mounting on profiles or in other confined spaces. It can also be used completely independently of an MGB. As is usual for the MGB2 Classic, connections are made through cable entries or using prewired plug connectors.
Machinery safety consulting, engineering and training
EUCHNER Safety Services will present its range of consulting and engineering services. Our experts help manufacturers and operating organizations meet legal safety requirements in all machine and installation life cycles. The experienced team can support customers as a full engineering services provider. Alongside design and planning, these services encompass the implementation and integration of safety solutions. Machine operating organizations in particular benefit from comprehensive services for conversions, integration and retrofitting. The EUCHNER Academy additionally provides practical training on everything relating to machinery safety.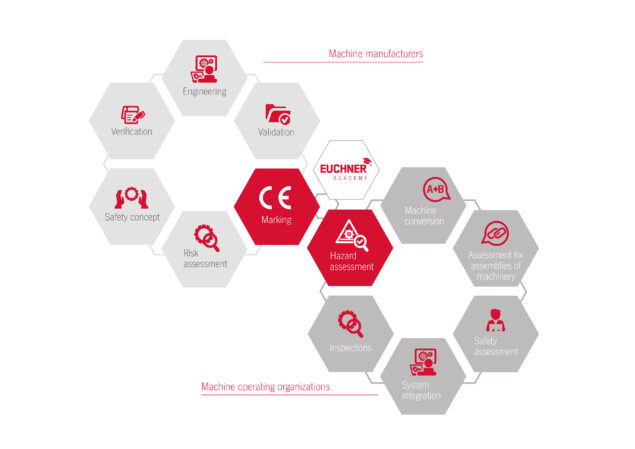 28.09.2023