Emergency release for safety system MGB
Quick emergency release
sealable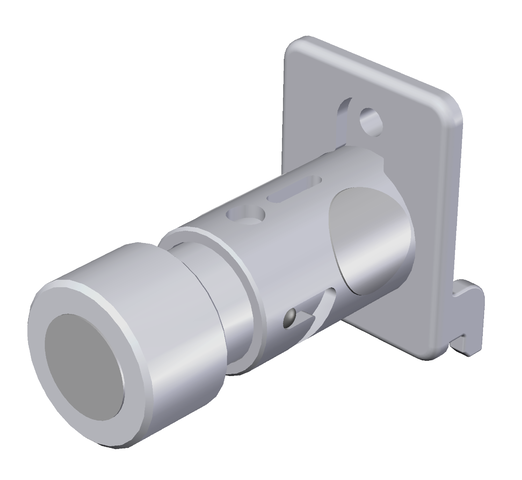 Description
The MGB can be unlocked manually using the emergency release. The rotary knob is pushed and then turned by 90° to unlock. The snap-in bolt engages in the hole on the flange. To release the emergency release, push the snap-in bolt inward and simultaneously turn the rotary knob back to its initial position. The emergency release can be sealed in the free position.
Wire and seal are included with the emergency release.
Dimensional drawings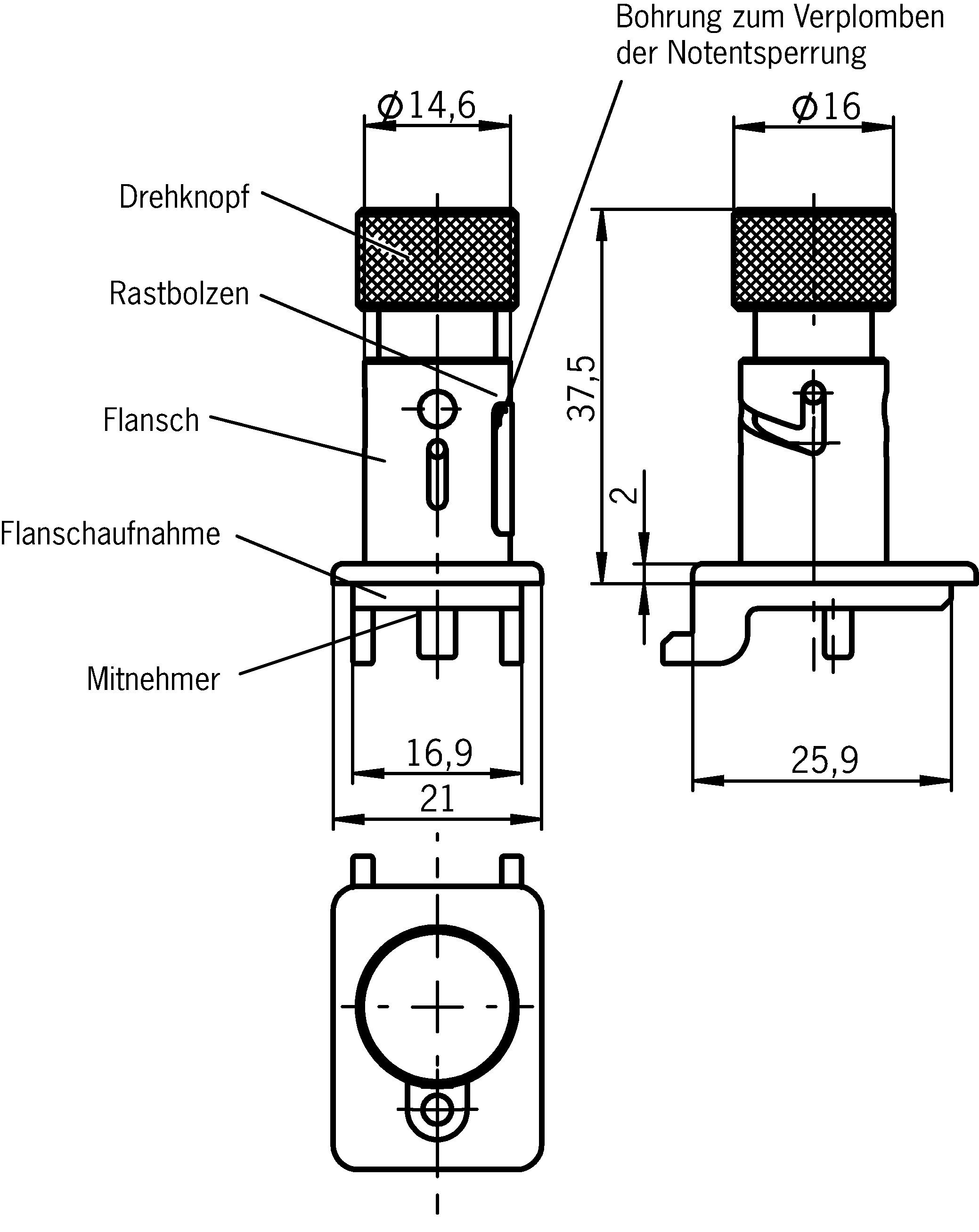 Technical data
Mechanical values and environment
| | |
| --- | --- |
| Mechanical life | 0.02 x 10⁶ |
| Material | Aluminum, stainless steel |
Accessories
Downloads
Complete package
Download all important documents with a single click.
Content:
The operating instructions and any additions to the operating instructions or brief instructions
Any data sheets to supplement the operating instructions
The declaration of conformity
Single Documents
Other Documents
Ordering data
| | |
| --- | --- |
| Ordernumber | 112989 |
| Item designation | MGB-A-EMERGENCYRELEASE-112989 |
| Gross weight | 0,049kg |
| Customs tariff number | 85389099990 |