Transponder-coded safety switch CTP-AP, M12, stainless steel
Safety switch with guard locking and integrated evaluation electronics
Version with stainless-steel components
ECOLAB certificate
Short circuit monitoring
2 safety outputs (semiconductor outputs)
Up to category 4/PL e according to EN ISO 13849-1
With plug connector M12
Unicode
Door monitoring output
Approach directions A, B and C (delivery state)

Description
Medium-resistant stainless-steel version
Robust, tough and largely media resistant. Critical components such as plugs, cover screws and guide bushes, etc., consist of high-quality inox steel.
Approach direction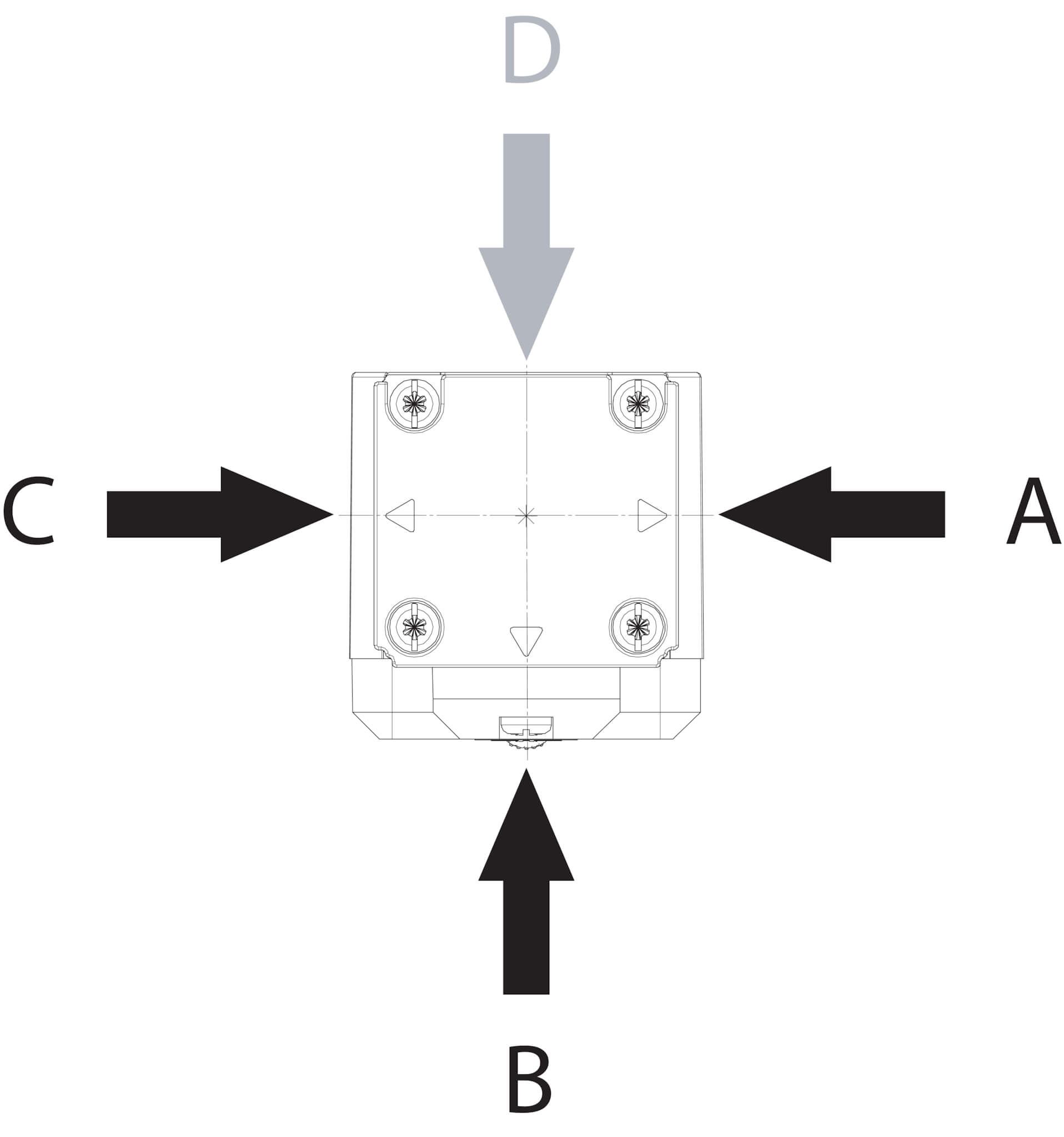 Figure
Horizontal
Can be adjusted in 180° steps
Unicode evaluation
Each actuator is highly coded (unicode). The switch detects only taught-in actuators. Additional actuators can be taught-in. Only the last actuator taught-in is detected.
Guard locking type
| | |
| --- | --- |
| CTP‑L1 | Guard locking actuated by spring force applied and power-ON released (closed-circuit current principle) |
Connector assignment
Plug connector (view of connection side)

Pin

Designation

Function

Conductor coloring of connecting cable

1

IMP

Operating voltage of guard locking solenoid, 24 V DC

WH

2

UB

Operating voltage of AP electronics, 24 V DC

BN

3

FO1A

Safety output, channel 1

GN

4

FO1B

Safety output, channel 2

YE

5

OI

Diagnostic output

GY

6

OD

Door monitoring output

PK

7

0 V UB

Operating voltage of AP electronics, 0 V

BU

8

IMM

Operating voltage of guard locking solenoid, 0 V

RD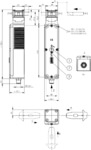 Dimension drawing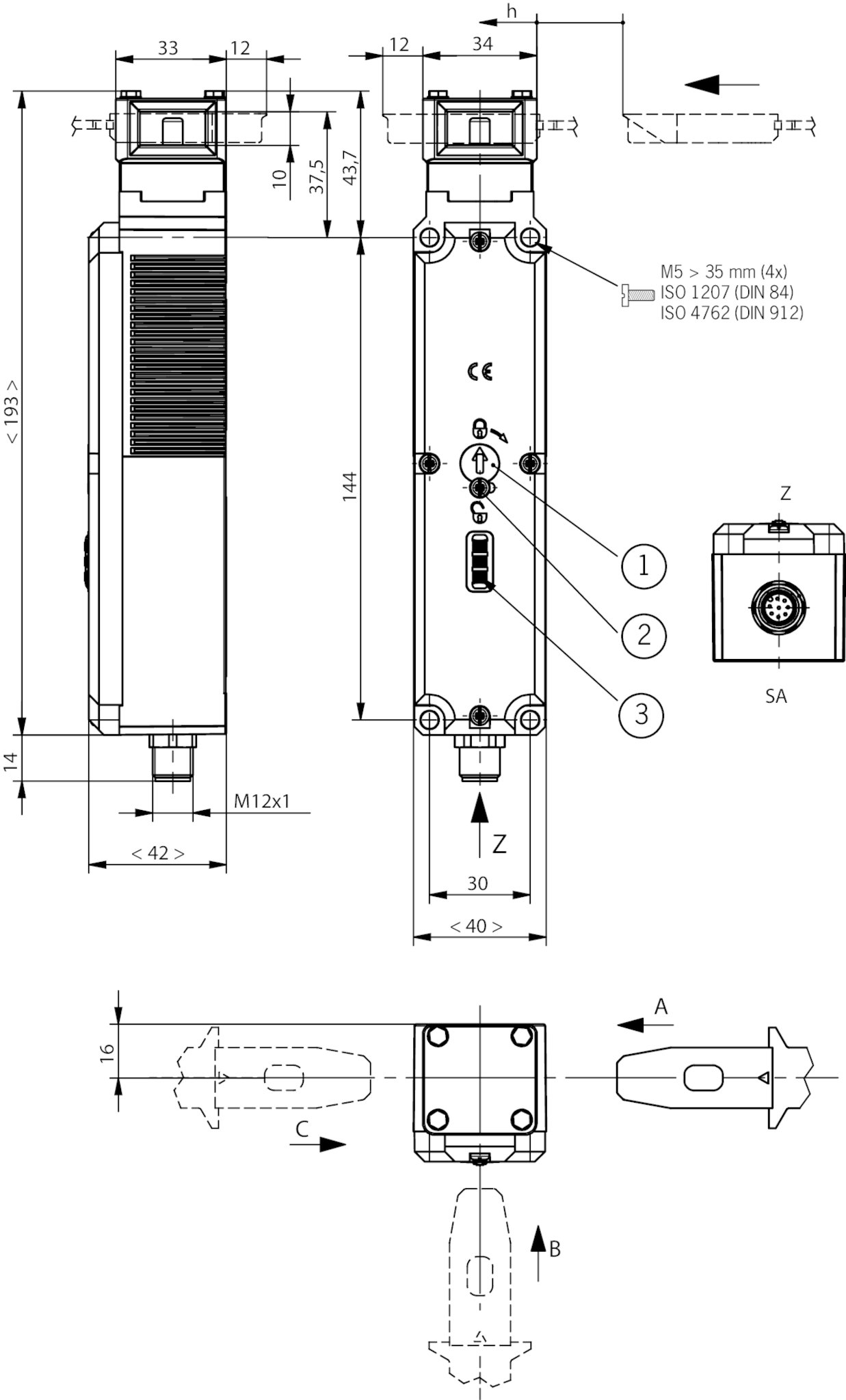 | | |
| --- | --- |
| 1 | Auxiliary release |
| 2 | Locking screw |
| 3 | LEDs |
Wiring diagram

Technical data
Approvals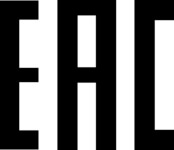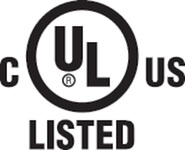 Mechanical values and environment
Shock and vibration resistance
In acc. with EN 60947-5-3
Housing material
Metal material
Stainless steel
Safety switch housing
Fiber glass reinforced thermoplastic
Weight
Net
0,47 kg
Ambient temperature
At UB = 24V DC
-20 ... +55 °C
Degree of protection
IP67/IP69/IP69K

(Screwed tight plug connector/mating component)

Mechanical life
1 x 106
Installation orientation
Any
Ready delay
max.1 s
Switching frequency
max.0,5 Hz
Connection
1 plug connector M12, 8-pin
Approach speed
max.20 m/min
Guard locking principle
Closed-circuit current principle
Locking force Fmax
3900 N
Locking force FZh
3000 N

(Fzh = Fmax/1.3 Depending on the actuator used)

Retention force
20 N
Extraction force
20 N
Actuating force
10 N
Overtravel
5 mm
Electrical connection ratings
Test-pulse interval
min.100 ms
Test pulses
max.0,3 ms

(Applies for a load with C ≤ 30nF and R ≤ 20kOhm)

Operating voltage DC
UUB
24 V DC -15% ... 15% Reverse polarity protected, regulated, residual ripple < 5%, PELV
Current consumption
IIMP
400 mA
IUB
40 mA
Utilization category acc. to EN 60947-5-2
DC-13
24V 150mA

(Caution: outputs must be protected with a free-wheeling diode in case of inductive loads)

Solenoid operating voltage DC
UIMP
24 V DC -15% ... +10% Reverse polarity protected, regulated, residual ripple < 5%, PELV
Fusing
External (operating voltage UB)
0,25 ... 8 A
External (solenoid operating voltage IMP)
0,5 ... 8 A
Rated insulation voltage Ui
50 V
Rated impulse withstand voltage Uimp
0,5 kV
Connection rating
6 W
EMC protection requirements
In acc. with EN IEC 60947-5-3
Solenoid duty cycle
100 %
Degree of contamination (external, according to EN 60947-1)
3
Safety class
EN IEC 61140
III
Switching load
According to UL
24V DC, class 2

(Alternatively see operating instructions)

Safety outputs FO1A / FO1B
Type of output
2 semiconductor outputs, p-switching, short circuit-proof
Switching current
Per safety output FO1A / FO1B
1 ... 150 mA
Output voltage
HIGH U(FO1A) / U(FO1B)
UB-1,5 ... UB V DC
LOW U(FO1A) / U(FO1B)
0 ... 1 V DC
Off-state current Ir
max.0,25 mA
Turn-on time
max.400 ms
Discrepancy time
Both safety outputs

max.10 ms

In acc. with EN IEC 60947-5-3
Monitoring output OD
Type of output
p-switching, short circuit-proof
Switching current
1 ... 50 mA
Output voltage
0,8xUB ... UB V DC
Monitoring output OI
Type of output
p-switching, short circuit-proof
Switching current
1 ... 50 mA
Output voltage
0,8xUB ... UB V DC
Work area
| | |
| --- | --- |
| Repeat accuracy R | |
| According to EN 60947-5-2 | 10 % |
Other
| | |
| --- | --- |
| For the approval acc. to UL the following applies | Operation only with UL class 2 power supply, or equivalent measures see operating instructions |
Reliability values according to EN ISO 13849-1
| | |
| --- | --- |
| Performance Level | PL e |
| Category | 4 |
| PFHD | 4.1 x 10 -9 |
| Mission time | 20 y |