IO-Link Gateways for BP switch or BR switch chain
IO-Link device for reading process and device data from BP/BR safety switches and transferring them to a higher-level control system Control of guard locking of BP/BR switches via IO-Link (depending on the safety switch used)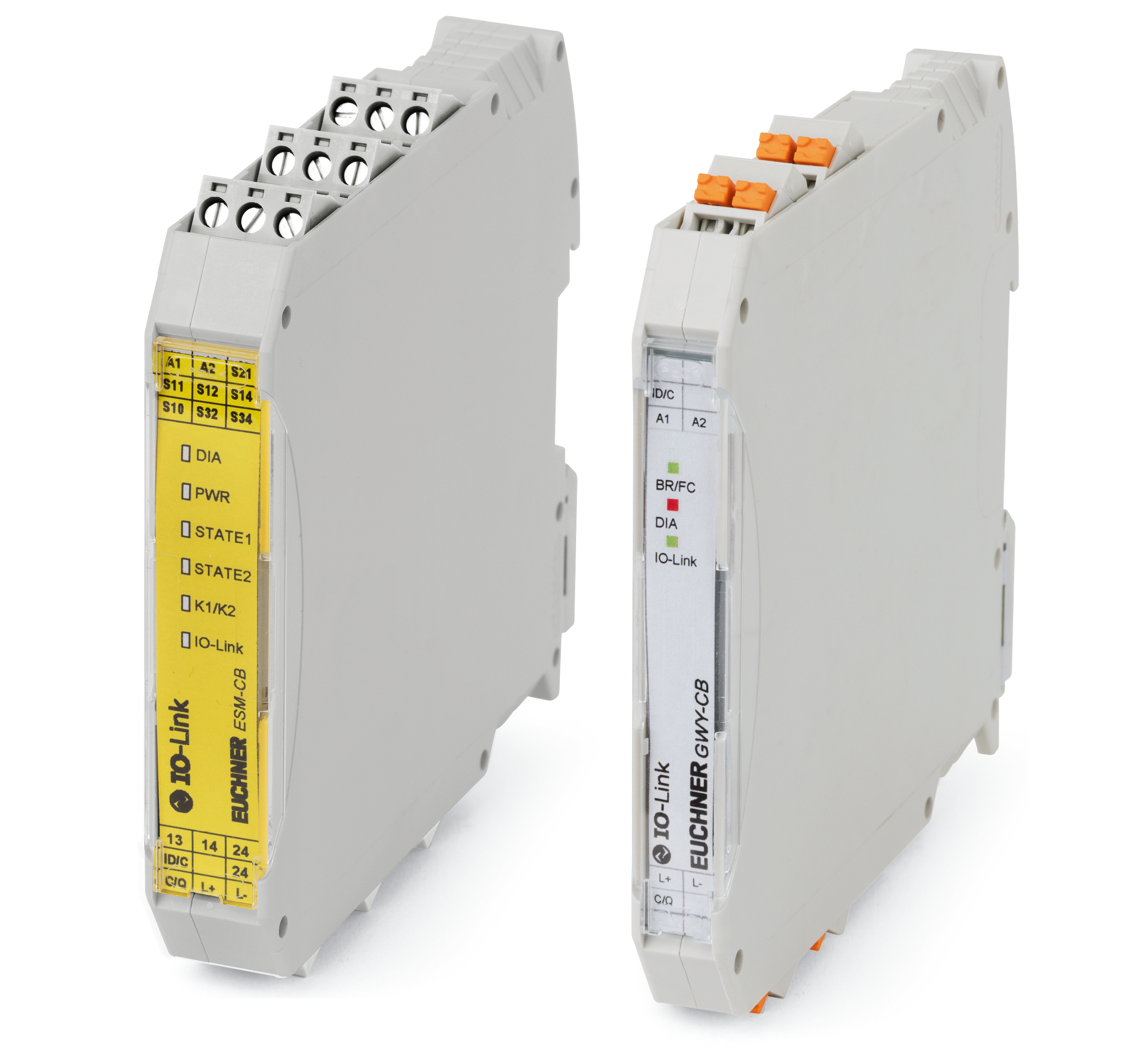 Industry 4.0 ready
Process data are cyclically sent to the control system via IO-Link. These data include all status signals, such as the door or guard locking position, and the indication of whether a switch is in the limit range of the actuating range.
The process data are available to the control system in real time (after approx. 200 ms) and can be used for the automation process.
Moreover, acyclical polling can be used to transfer environmental data such as the internal switch temperature, the applied voltage or the ID of the current transponder, as well as other values.

Plug and play series connection
Connection for safety switches with BP/BR technology without addressing the individual switches. The wiring and configuration work is minimized.

Device data and events
The higher-level control system can poll more than 30 different items of information from the connected switches. Comprehensive data transmission via IO-Link enables targeted preventive maintenance, for example.

Simple implementation of innovative applications
Device data (transponder code) from the actuators used can be employed to detect individual rotary table positions or different containers, for example.
Products
(2)
No results found