BP/BR safety switch with guard locking control via IO-Link
Benefits for you
Communicating safety switch with guard locking
Control of guard locking via IO-Link
Guard locking suitable for process protection
Use only in combination with an IO-Link Gateway GWY-CB or ESM-CB
Industry 4.0 ready
Safety category 4 and PL e according to EN ISO 13849-1
Industry 4.0 ready
Switches from system families BP and BR can communicate in combination with an EUCHNER IO-Link Gateway, and send process and device data to higher-level control systems. Comprehensive diagnostic messages enable rapid and targeted troubleshooting.
With these switches, guard locking is controlled via IO-Link.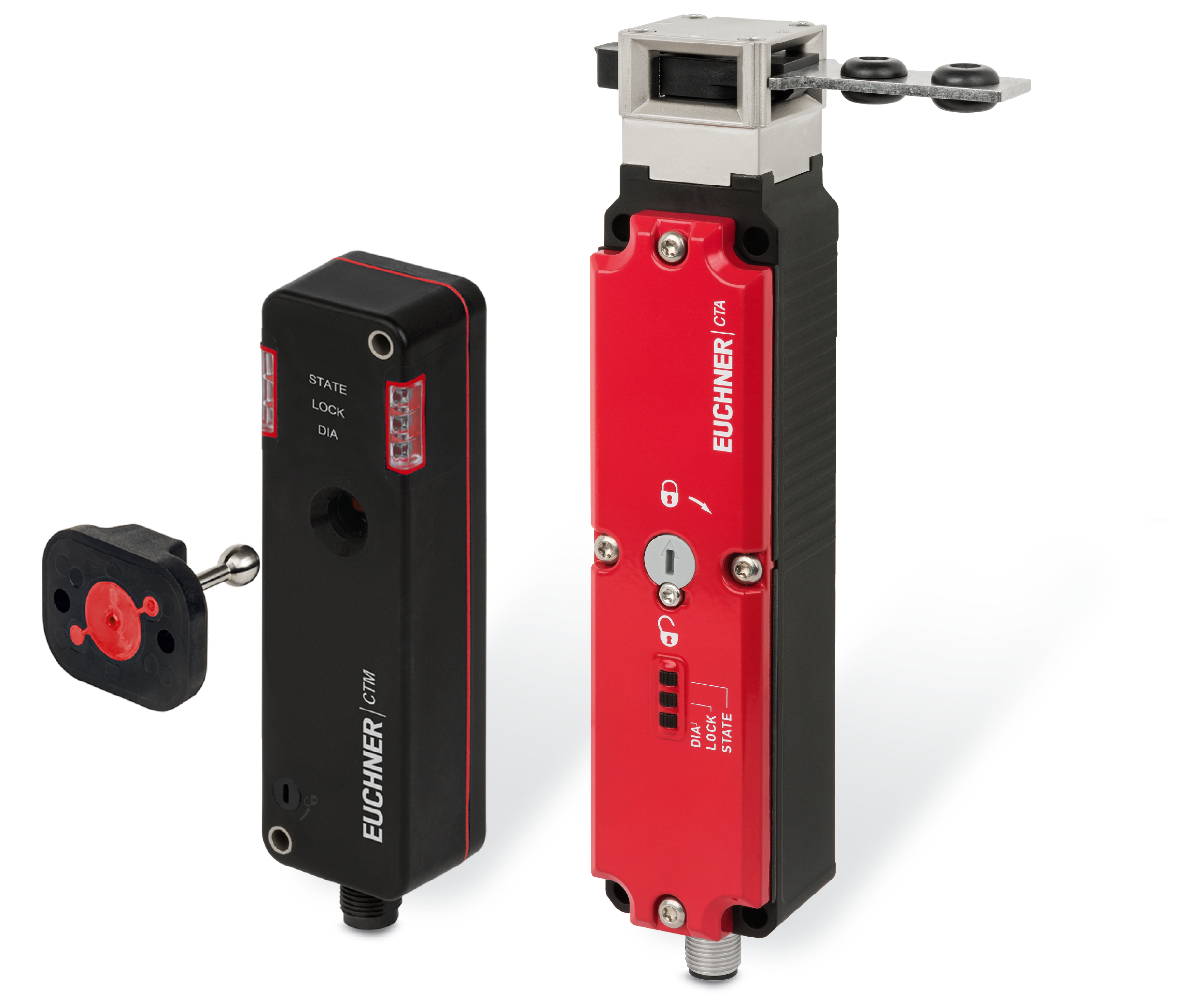 Diagnostic information
The safety switches in this group can forward comprehensive diagnostic information to the control system. The devices supply process-relevant parameters in real time. They even provide information on preventive maintenance. The sensors measure relevant parameters in the surroundings to indicate problems before a machine failure can occur. In combination with the IO-Link Gateways GWY-CB and ESM-CB, this information is polled from every switch and provided to the control system via IO-Link.

Series connection in the control cabinet
Wiring takes place in the control cabinet. All information about the status of individual safety switches can be forwarded directly to the control system.

Series connection in the field
For field wiring, EUCHNER offers the option of using M12 plugs and Y-distributors to interconnect several safety switches. Instead of the Y-plug connectors, it is also possible to use a passive distribution module. On this device, all safety and status signals are collected together in the field and forwarded to the control system using one cable.
Products
(2)
No results found